Imaginform's commitment
Imaginform makes the commitment to provide the best services :
Imaginform develops applications that fulfill your communication needs on the Internet.
An hosting offer, with an availability and accessibility which will guarantee your presence on Internet.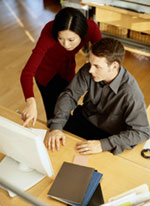 Imaginform's training
Our team accompanies you throughout your website project.
We provide you with the application modules which correspond best to your needs in web communication and train you how to use them.
We keep a close eye on the evolution of Internet and we keep you informed of any new solutions that could benefit your website.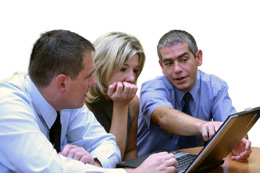 Hosting
A quality Hosting, we quarantee you with an availability of over 99%.
Specialising in hosting and backup, we can provide you with redundancy equipment.
A monthly backup of the website is carried out on the architecture/data/statistics.
On request, we can elaborate an architecture which is specific to your needs.
Furthermore, we can host your emails, your webmail is accessible from any PC connected to the Internet.