Our references
Building corporate websites, or e-commerce, online visibility, traffic increase and follow up during the set up of your Internet communication strategy, our customers, in Bordeaux and in France have trusted us to help them in defining their objectives on Internet.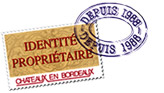 Châteaux en Bordeaux
Châteaux en Bordeaux is a company une entreprise created in the last century, out of the two then three men's passion for the Bordeaux region, wineyards, and the wines of Bordeaux which affirm their différence. These men have established the identity and the success of their Company since its creation. A real intuition to detect the best 'terroirs' and a good sense of commerce to cultivate the best relations.

Lacour, Mobilier de Bureau
Lacour, specialising in professional furnitures, will help you out with the planning and organisation of your work offices.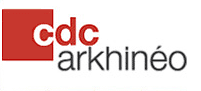 CDC Arkhinéo
Subsidiary of Caisse des Dépôts, CDC Arkhinéo propose an ASP solution, the electronique® safe, that allows its customers to give to all their documents a convincing value.

Le Pavillon de la Mutualité
Since 1921, the Pavillon de la Mutualité offers medical services from the early childhood to senior citizenship, and has choosen Internet to present the whole of its services.

Serma Technologies
Serma Technologies, specialising in the domain of componants to electronics systems reliability, with the aim to help its customers to attain their objectives in quality all along the life cycle of their products de fiabilité.

Serma, the Group
European Leader in the domain of electronics technologies, the SERMA Group is today the refernce partner of the biggest electronics manufacturers.

Ipsos
"Prévisions Marketing et Stratégies" of Ipsos is a new business unit of IPSOS, a leading research company, that provides advertising, marketing and political expertise for top companies around the world.